Pie de la Cuesta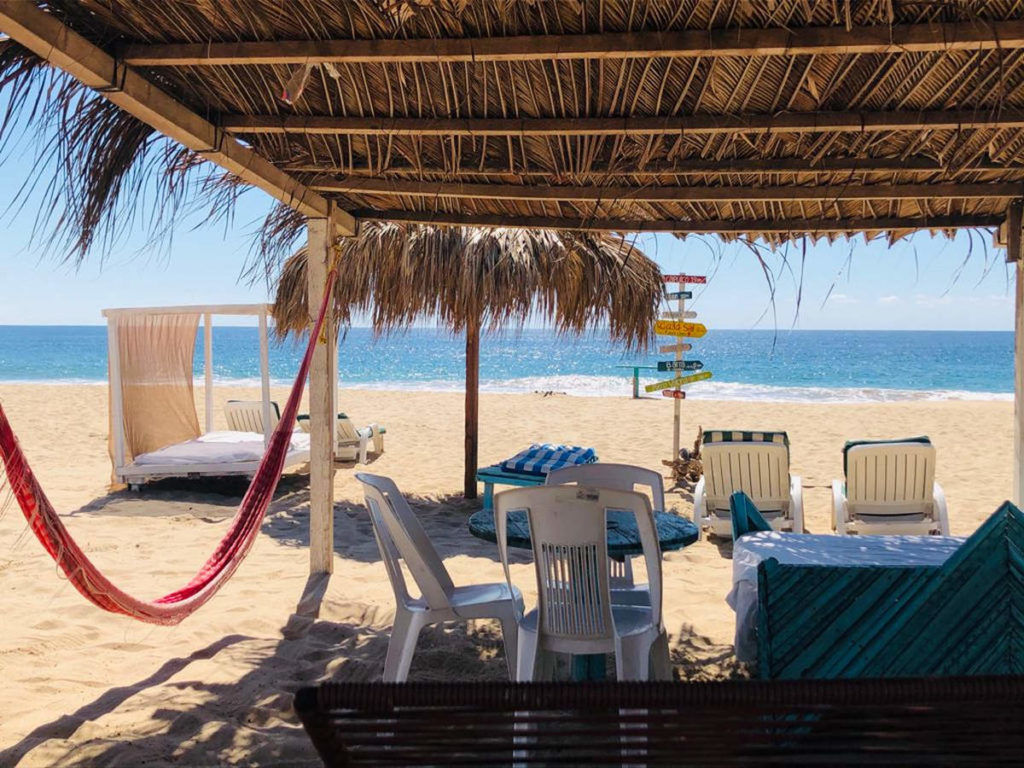 Pie de la Cuesta is characterized by being an area with a lagoons tropical ecosystem, ideal to take boat tours, practicing horseback riding or hiking, enjoying the nature and the stunning sunsets.
Located very close to Pie de la Cuesta is the Coyuca Lagoon, which also has lush vegetation. This place is great to practice skiing, enjoy the speed in the jet skis, take a tour in a sailboat or leave early for a fishing day; one can also hire exciting boat tours to admire the islands of the lagoon, the different species of fauna and visiting the Eco Reserve and mangrove area. Tourists can enjoy beautiful landscapes of mountains, trees and tropical weather amidst the peace that only nature can bring.
Pie de la Cuesta possesses a variety of eco-friendly restaurants and hotels; most of them offer between 10 and 20 rooms for affordable prices. In this place is the military base that keeps the coastal area safe and has one of the largest and most beautiful turtle camps in Acapulco.